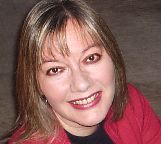 Counselling and Psychotherapy in North London - Walthamstow, Tottenham and Paddington
'Each individual has the potential to become a unique and beautiful creation, but none of us can do this alone and unaided.' CG Jung
Are you feeling down, as if life is getting on top of you?

Are you fed up with the same problems repeating themselves in your life?

Do you want to make changes but aren't quite sure how to?
My name is
Deborah Wearn
and I offer Counselling and Psychotherapy in
North London
including
Tottenham
and
Walthamstow
. I am also a Counsellor and Therapist in
Paddington
.
People may think they have to struggle on alone with their difficulties and often try to change by themselves, feeling it would somehow be 'weak' or 'embarrassing' to ask someone else for help. Talking to an experienced therapist such as myself, however, can help you get to the root of what is stopping your life moving forward and feeling happier, and also give you extra support in making changes.
I have many years experience in helping people make successful changes in their lives. Problems I work with include:
Depression
Anxiety
Stress
Relationship issues
Panic attacks
Low self-esteem and lack of self-confidence
Redundancy, financial problems
Physical and emotional abuse
Bereavement
Addictive behaviour
Work related problems
Sexuality
Phobias and Obsessive Compulsive Disorder.
In my work I am committed to providing counselling and psychotherapy in a safe, confidential and non-judgemental environment.
I work with
individuals
for ongoing, open ended therapy or for an agreed time period of counselling, with the aim of enabling you to enhance your life and to live it more fully.
My practice in counselling and psychotherapy is based in Walthamstow in North London within easy reach of Tottenham, Haringey, Leyton, Leytonstone, Wanstead, Stratford, Hackney, Islington, Stoke Newington, Bethnal Green, The City, and Essex.

I also work as a counsellor and therapist in Paddington, within easy reach of Kilburn, Shepherds Bush, St John's Wood, and Central London.